Reasons to watch: This is US
11 months ago
If you are someone who is reading this and knows me personally, well you know how obsessed I am with this show, if not, welcome to the world of insanity, a world to which I am going to make you familiar as to first and the foremost why this show deserves all the HYPE, LOVE, and obsession and then slowly and steadily I am going to force you to get into this deep pit of feelings, love, and emotions, then I will make sure you obsess with this one as much as I am so we can talk about it through and through.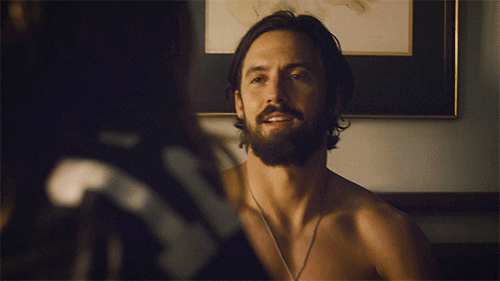 How is it humanly possible to feel happiness, anger and cry your heart out?? It is, it is when the family is involved, it is when love, friends, career, personal choices, and everything and anything that you might think of- yes, this show has all of it and let me tell you, YOU WILL RELATE TO IT, NO MATTER WHAT.
If you haven't seen the series, or if you haven't even heard of it – I suggest you go and watch the trailer. No hang on, I am going to link it down below for you to watch it, so we go further with it. Okay? Okay.
Even the trailer is so good, damn should have watched it before I went into the series. I just randomly pondered over this one, didn't expect to love it so much!
Let's start with the story!
I wouldn't go out and say things like it is the greatest story ever thought of, I would say it is executed well, It is told well, the characters they have developed – they are so strong, deep, relatable. — What I really love about this story is – it is simple and yet heart wrenching, every episode – I give out my heart to them only for it to be crushed and yet I just couldn't stop watching the episodes, stop thinking about the characters.
Yes, the story might leave you an emotional wreck but there will be this sweet joy of actually watching this series.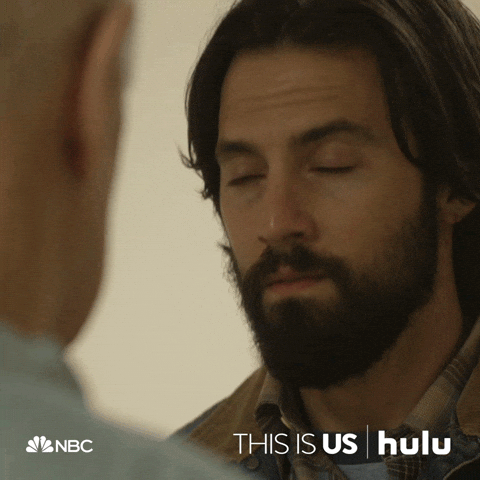 Let me put down what makes this story stronger!
Topics covered in this story- adoption, obesity, love, sibling rivalry, not feeling like you belong, race, finding yourself, dysfunctional family and yet how each and everyone stands for each other in small ways.
The light problems which no one talks about- giving up a dream to fulfill another one.
How an event actually shapes up somebody's personality. Yes, those interesting plotlines the non-linear style of storytelling- the flashbacks, the past and the present, geez, they are put to good use, they tell us about the characters and why they are like that and it's so good to see, some of the characters breaking free of that habit, of letting go.
The story, the characters, events have been well thought through.Yes and I love that the most about this show- every character they have added, every event has been well thought of, so much effort, so much life, and so much work done.
"I love you as much as a human heart can love."
The cast
The cast is absolutely fuckingly GREAT. Do I need to write more?
Yes.
Not even sorry about that. TEEHEE
Each and every character has been thought of in detail, even the side characters, what's best is- the chosen cast is the best and I could not have done anything better than the cast already. They all so sink with the characters that I can not or could not put them apart in reel or real life.
Favorite scene
Cried way to hard after watching it.  
"The fact that just because someone dies, just because you can't see them or talk to them anymore, it doesn't mean they're not still in the painting. I think maybe that's the point of the whole thing."
THIS SHOW IS GOING TO BE AROUND FOR LONG, FOR VERY LONG- It's better if you get started now and live it before it ends and you have to go through all the emotions at once.
Oh did I forget to tell you what the story is about?
Yeah, I did.
Well towards the end let me summarize the simple story line for you.
It is a comedy-drama (although, some would say it's just drama with moments of laughter here and there) that features four storylines of people who lives are intertwined, by the end you will also see it's just not those four people but people around them too, such is life. But of course, we are following our main characters, Rebecca and Jack, who are trying to raise three kids. There are the twins Kevin and Kate, who are going through problems while still trying to be there for each other, also you have the third kid, Randall who is adopted, a black raised by a white family, also who recently found his biological father. 
You know what I am taking back from this show- which is actually the best part.
EVERYBODY IS GOING THROUGH SOMETHING, EVERYBODY'S LIFE IS HARD AND BECAUSE THIS SHOW PUTS IT OUT SO BEAUTIFULLY, I TRY EVEN HARDER TO BE THE LIGHT OF HOPE AND HAPPINESS TO THE PEOPLE AROUND ME.
Watch this show, or I might come and haunt you.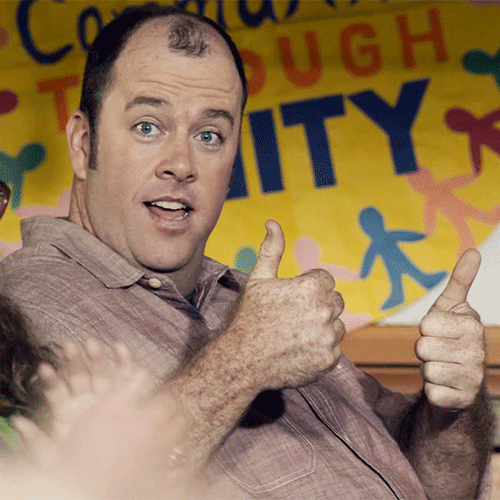 Mridu
P.S. This post isn't paid, this is my genuine love for this show.